DOLPHIN DISCOVERY EARNS CERTIFIED AUTISM CENTER DESIGNATION
Created on Monday, 13 August 2018 13:23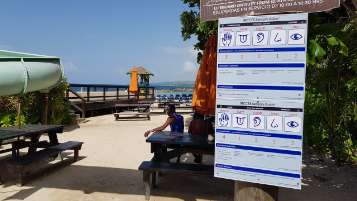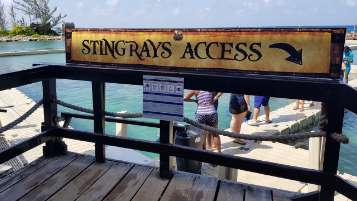 Dolphin Cove in Ocho Rios, Jamaica, is one of the sister parks of Dolphin Discovery and is the latest attraction to become a Certified Autism Center (CAC). The habitat implemented a training and certification program provided by the International Board of Credentialing and Continuing Education Standards (IBCCES) to help ensure guests and families with children who have autism have the best possible experience.
For almost 20 years, IBCCES has been the industry leader in autism training for licensed healthcare professionals and educators around the globe. IBCCES recognized that many families with children on the autism spectrum with sensory needs, dietary restrictions and safety concerns, have limited travel options and created programs specifically for the hospitality and travel industry.
"Dolphin Cove Jamaica is proud and honored to be the Jamaica attraction industry's leader in being a Certified Autism Center. Families can be confident in booking their holiday and that their dream to 'swim with the dolphins' is now a reality. Be assured that our staff is qualified to meet the needs of your family. We welcome families and individuals on the autism spectrum to our parks.", said Alejandro Raygoza, Subdirector of Caribbean Operations for Dolphin Discovery.
While research shows that travel and new experiences are some of the most intellectually stimulating events for individuals on the spectrum, there are still few trained and certified options for parents looking for destinations and attractions able to accommodate their needs. Organizations like IBCCES and Dolphin Discovery are working to change that.
"We're excited to partner such a special organization that is truly committing to serving those on the spectrum. We want all families and individuals to have peace of mind when planning trips and new experiences and ultimately for everyone to have an amazing experience, no matter what their needs are. Our Certified Autism Center designation is awarded to premier organizations who have completed rigorous training and meet the highest industry standards.", said Myron Pincomb, IBCCES Board Chairman.
About IBCCES
Delivering The Global Standard For Training and Certification in The Field of Cognitive Disorders.
IBCCES provides a series of certifications that empower professionals to be leaders in their field and improve the outcomes for the individuals they serve. These programs are recognized around the world as the leading benchmark for training and certification in the areas of autism and other cognitive disorders. As part of our commitment to sharing the latest innovations and research, IBCCEs also hosts the International Symposium on Cognitive Research and Disorders to create a forum for collaboration among industry stakeholders.